Reading Camp Calvert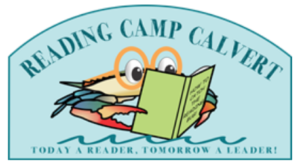 Reading Camp Calvert is a week-long summer camp in Calvert County. The mission of Reading Camp Calvert is to promote personal and academic growth and success for struggling, at-risk students and to encourage them to become strong readers, engaged students, and responsible members of their communities. Reading Camp works with children entering grades 3-5 to review and improve reading skills, build self-confidence, grow a love of reading and learning, and stem the effects of "summer reading loss."
During their week at camp, campers receive tutoring each morning focusing on phonics, sight words, decoding/encoding, strategies, comprehension, writing, and pleasure reading using games and other non-traditional activities. In the afternoon, campers enjoy traditional camp activities, such as swimming, crafts, and field trips. They also enjoy breakfast, lunch, and two snacks daily. All fees are paid through donations and grants. There is no fee to attend Reading Camp, as we are sponsored by a coalition of churches in Calvert County and civic and community partners.
Reading Camp Calvert hosts two camps each summer. Reading Camp North is held at St. Paul's Episcopal church in Prince Frederick and Reading Camp South is held at Middleham and St. Peter's Episcopal Church in Lusby.
For additional information, please contact the director. Be sure to check us out on Facebook – Reading Camp Calvert.  CLICK HERE if you would like to support this program.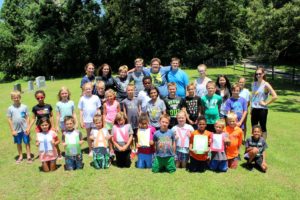 ---
Project Echo

In 1992, The Interfaith Council of Calvert County formed a task force with four churches, including All Saints, to start a Homeless Shelter. In 1993, Project Echo, Inc., a non-profit agency, opened with 16 beds in what is now known as the Calvert Historical Society. In 2010, the current residence opened with enough room for 40 men and women and children. More than just beds and meals, Project Echo provides a clean, safe, family-friendly environment to those who need it most.  All Saints provides meals to Echo the first Monday of each Month, as well as other forms of assistance. We are always looking for volunteers to help. CLICK HERE if you would like to support this program.
---
Calvert County Churches Food Pantry (CCCFP)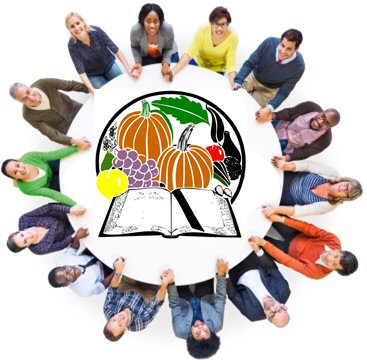 All Saints was one of the founding-member churches that started the Food Pantry. We contribute food and financial help all through the year to this Pantry that serves more than 200 families. For the month of May, All Saints is responsible for stocking the shelves with a determined food collection between January and April. The suggested food items to be collected include: 400 cans each of green beans, corn, mixed vegetables, pork and beans, soups, tuna fish, chicken; 200 cans each tomatoes, tomato sauce and peanut butter; 200 boxes each of cereal, cake mix and pasta; 400 boxes each of mac & cheese and spaghetti; 6000 packs of dry soup mix and 400 four-roll packs of toilet paper.
Please remember that since there is a need for food in our County throughout the year, donations are welcome at any time. Donated items can be left in the back of church or in the Parish Hall. The food pantry can always use volunteers weekly, or once or twice a month, and can be called at (410) 414- 7474. CLICK HERE if you would like to support this program.
---
Community Ministry of Calvert County (CMCC)
Community Ministry of Calvert County's mission is assisting people with their rental or utility bills. A focus of this organization is to prevent homelessness for people facing eviction or utility shut-off. All Saints church was one of the founding members of Community Ministry in 2012. From the start, All Saints has provided volunteers and financial support to this worthwhile endeavor. It is our goal to continue to help and assist the citizens of Calvert County.
If someone needs assistance, they can call the Community Ministry office at 410-414-8007 to set up an appointment to come to the office. During the initial call, the person will be given the necessary information regarding documentation of their need. The office is run by volunteers. If you would like to volunteer, CMCC provides training in answering the phone, setting up appointments, returning messages from voicemail and interviewing clients. Training classes for volunteers are offered several times a year and you can volunteer by calling the same number. CLICK HERE if you would like to support this program.
---
Outreach Breakfast
All Saints Parish holds an Outreach Breakfast from September through May on the third Sunday between the worship services (approximately 9 AM to 10:15 AM). Everyone is invited, members of the community as well as the parish. The food is prepared by volunteer church members and is always DELICIOUS! Menus include bacon, eggs, sausage, pancakes or French toast, fruit, juice, milk, and, of course, COFFEE. Stop in and share a meal with friends and neighbors. Donations may be made at the breakfast to support parish outreach to families in need of basic living assistance. The breakfast was started in the early 1990s. We have been serving the best breakfast in the county for 30 years!
For more information or to volunteer, please email Ed Dorsey (contact) or Patti At Lee (contact)
---
HeartF.E.L.T. Backpacks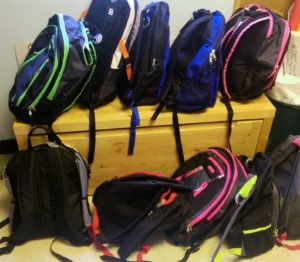 The "HeartF.E.L.T." (Feeding Little Tummies) backpack program was started in Calvert County in January 2013, with a single local school. The program enables children in the school meal program to have food on the weekend. HeartF.E.L.T. now reaches all elementary and middle schools in Calvert County, with 22 churches participating. All Saints has been providing backpacks of food to Beach Elementary School since 2014 and is now providing food all year long with 14 teams of volunteers. We always have room for another team, and you may contact Patti At Lee to do so. CLICK HERE if you would like to support this program.
---
Meals on Wheels
For more than 30 years, All Saints has participated in Meals on Wheels to provide food to Seniors. We have 4 teams who drive personal vehicles and deliver meals for two hours on the first Thursday and Friday of each month. We pick up precooked meals and deliver them to people in the Northern part of the County.  Individuals requesting meals may call 410-535-4606 or 301-855-1170. Volunteers are always welcome, and you may contact the Church office to do so. CLICK HERE if you would like to support this program.
---
Angel Tree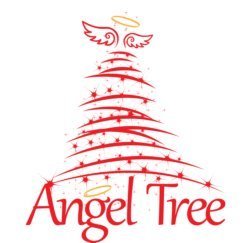 For many years, All Saints has participated in the Calvert County Angel Tree program and it remains one of our favorite projects. We receive gift requests in the beginning of November from the Department of Social Services. These requests come from County families of children in need. The requests are put on cards and placed on the Christmas Tree in the back of church before Thanksgiving. People select children's request cards and record the cards they've chosen on a Master List near the tree. They then purchase the items on the card and return the unwrapped items to the church in plain plastic bags before the date given on the request card, with the request card attached to each bag. The gifts are checked and sorted by the Volunteer Coordinator and delivered to the Calvert County Fairgrounds by the date determined by the County organizers, who distribute them the following weekend to the families.
Each year, we provide gifts to approximately 100 children in the county. We are incredibly grateful for the generosity of our congregation and our Coordinator. So many children would not get the things they need (and some gifts just for fun) if not for this wonderful program.
---
Thanksgiving and Christmas Baskets
In July, the Calvert County Churches Food Pantry orders turkeys to be given to clients for Thanksgiving and Christmas dinners. With each turkey, they provide several bags of food to each family according to the size of the family. All Saints is one of several churches that help with the cost through individual parishioners sponsoring families with gifts of $50.00 per family. Last year 2,700 people received Thanksgiving and Christmas dinners through this program. CLICK HERE if you would like to support this program.
---
Christmas in April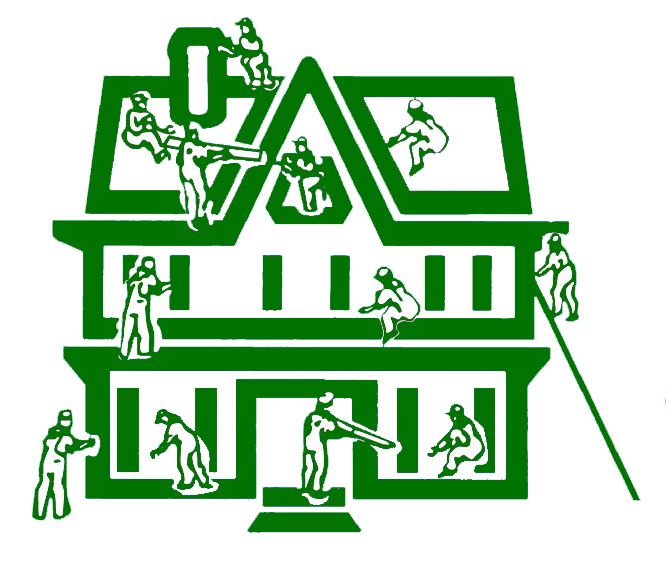 Christmas in April is a program that helps homeowners who are disabled, elderly or have children and live in their own houses but cannot afford to pay for home repairs. In August and September, applications are available at the Libraries, Office of the Aging, and Department of Social Services. Individuals can ask for help with repairs to roofs, building a ramp, overhauling a bathroom, or whatever they need. In October, the houses are visited, the need is assessed, and the list is made. In November, the Christmas in April Board matches the homes with volunteer organizations by geographic location, level of need, and level of work required.
The big workday is usually the last Saturday in April.  In some cases, the job must be done sooner and cannot wait until April or the work requires more than a day. All Saints welcomes all volunteers.  Our experience is that the volunteers benefit as much as the homeowners.  For more information or if you would like more information, please contact the church office.
---
Relay for Life
Calvert County Relay for Life is an annual event in the County to raise money for the fight to end Cancer. All Saints has been raising money for this endeavor by team sponsorships and other means for many years. The feature event is a several-hour, multi-faceted event that is fun for the entire family. All money stays in Southern Maryland and, apart from the research, helps individual patients with transportation, wigs, and medicines. We invite everyone to join us in raising money for the County Relay for Life event. Please check the Calvert County Relay for Life Webpage for this year's date and time. CLICK HERE if you would like to support this program.
---
Safe Nights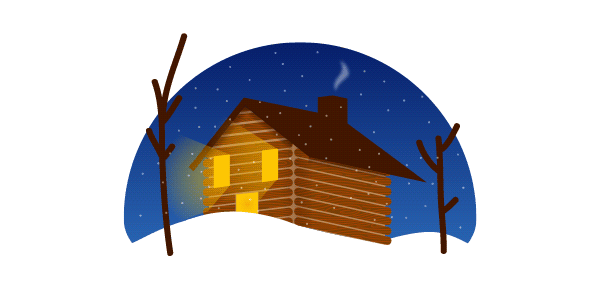 Safe Nights is a volunteer-driven, faith-based program to provide shelter in the County for the homeless during the winter. The shelter rotates among different churches and organizations between November and April, with the Clients spending a week at each location. Host organizations provide sleeping areas, morning and evening meals, and socialization opportunities. Bedding, toiletries, and transportation are provided. The Board of Safe Nights interviews clients in October and meets with the organizations in November to set up the calendar. You can volunteer at All Saints by contacting the Church office.
---
Oxford House
All Saints Oxford House occupies the All Saints Rectory through an agreement with the parish Vestry. Oxford House, Inc., is a self-governed, democratically run program providing housing, fellowship, self-reliance, and self-respect for individuals recovering from substance abuse. All Saints Oxford House is the first (and currently only) Oxford House for women in Southern Maryland. Applications are administered through Project Echo and information about the process is available through that office by phoning 410-535-0044, emailing [email protected], or visiting Project ECHO between 10 AM and 5 PM, Monday through Friday.
---
Rector's Discretionary Fund
All Saints directly helps citizens in Calvert County in need of financial assistance with rent or utility bills when they can't get other help. Individuals may contact the church office and explain the need. If the need is beyond our capability, we network with other agencies to raise the necessary funds. We endeavor to help anyone within Calvert County asking our assistance.  Assistance from this fund cannot be provided more than once a year.  If you would like to support this fund, please  CLICK HERE.